Milind Soman
Indian Hot Male Models Photos Biography 2012
Soman was one of the earliest professional male models in India. His first significant work was to model in an advertising campaign for a clothing manufacturer. He quickly became one of the most successful models in the country.[citation needed] He rose to further fame while featuring in Alisha Chinai's superhit music video, Made in India (1995) which then made him a household name.
In the mid-1990s after his rapid modeling fame, he started out with the titular role in the Indian science fiction TV Series Captain Vyom. After that, English sitcoms were never made in India.
He then focused on films starting in 2000. Soman's films include 16 December, Pachaikili Muthucharam, Paiyya, Agni Varsha and Asoka. In 2007 he appeared in Bhram, Say Salaam India and Bheja Fry. In 2009 he acted in Sachin Kundalkar's Marathi film Gandha. He has also acted in a number of English language and other foreign films, including Valley of Flowers and The Flag. In the Swedish film Arn – The Knight Templar he portrayed Saladin, the revered 12th-century Kurdish leader of the Arabs and Muslims.
Soman was the producer of the Hindi film Rules: Pyaar Ka Superhit Formula (2003). He has also produced a children's television serial called Ghost Bana Dost.[1]
In 2010, he participated as a contestant in the hit reality tv show Fear Factor: Khatron Ke Khiladi (season 3). He came in fourth position.
Soman recently starred in Jodi Breakers in 2012 which didn't do well at the box-office. His next feature film will be Maatraan releasing in June 2012.
Milind Soman
Milind Soman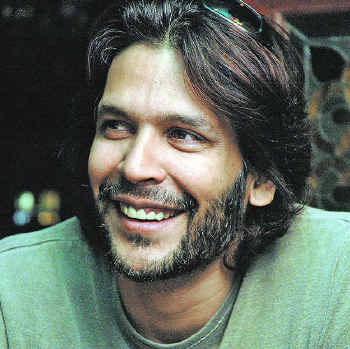 Milind Soman
Milind Soman
Milind Soman
Milind Soman
Milind Soman
Milind Soman
Milind Soman, the marathon man
Milind Soman Ala Re !